From a pupil's job to company founder.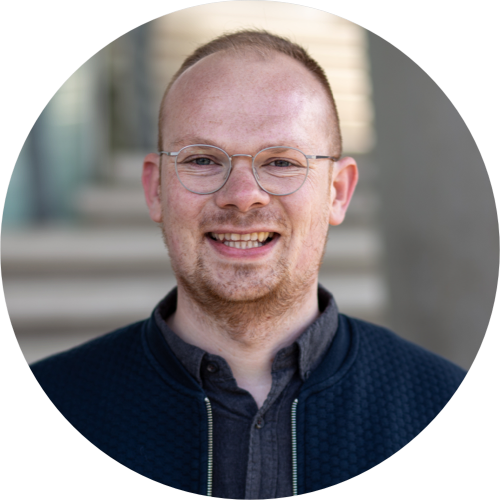 At just 16 years of age in 2011, our founder, Dustin Fontaine, entered a small traditional watch manufactory and began working there while still at school. The typical tasks were: filing, dragging cartons and strapping watches. This formative experience sparked his interest in watches. This even went so far that at the age of 21 he decided to start his own watch company!
"I was young, inexperienced and hesitant," he says about this time. Until late into the night he sat on watch designs and was worrying far too much. So much so that other brands passed him by. Brands without passion, brands without attention to detail.
Disheartened, he put his dream of a watch company on the back burner, but still sat down at his desk to continue working on the designs. In 2016, he vowed to just do it, come what may! He took all his energy, all his savings, all his contacts and resources - and most importantly, he didn't let his doubts stop him.
In October 2016, the first kick-off was fired with a crowdfunding campaign via Kickstarter. The financing target at that time was 10,000 €. However, the response to the first Sternglas timepiece was outstanding and the financing target was reached within a short time. At the end of the campaign, more than 100 supporters contributed a total of 16,591 € to make the project a reality.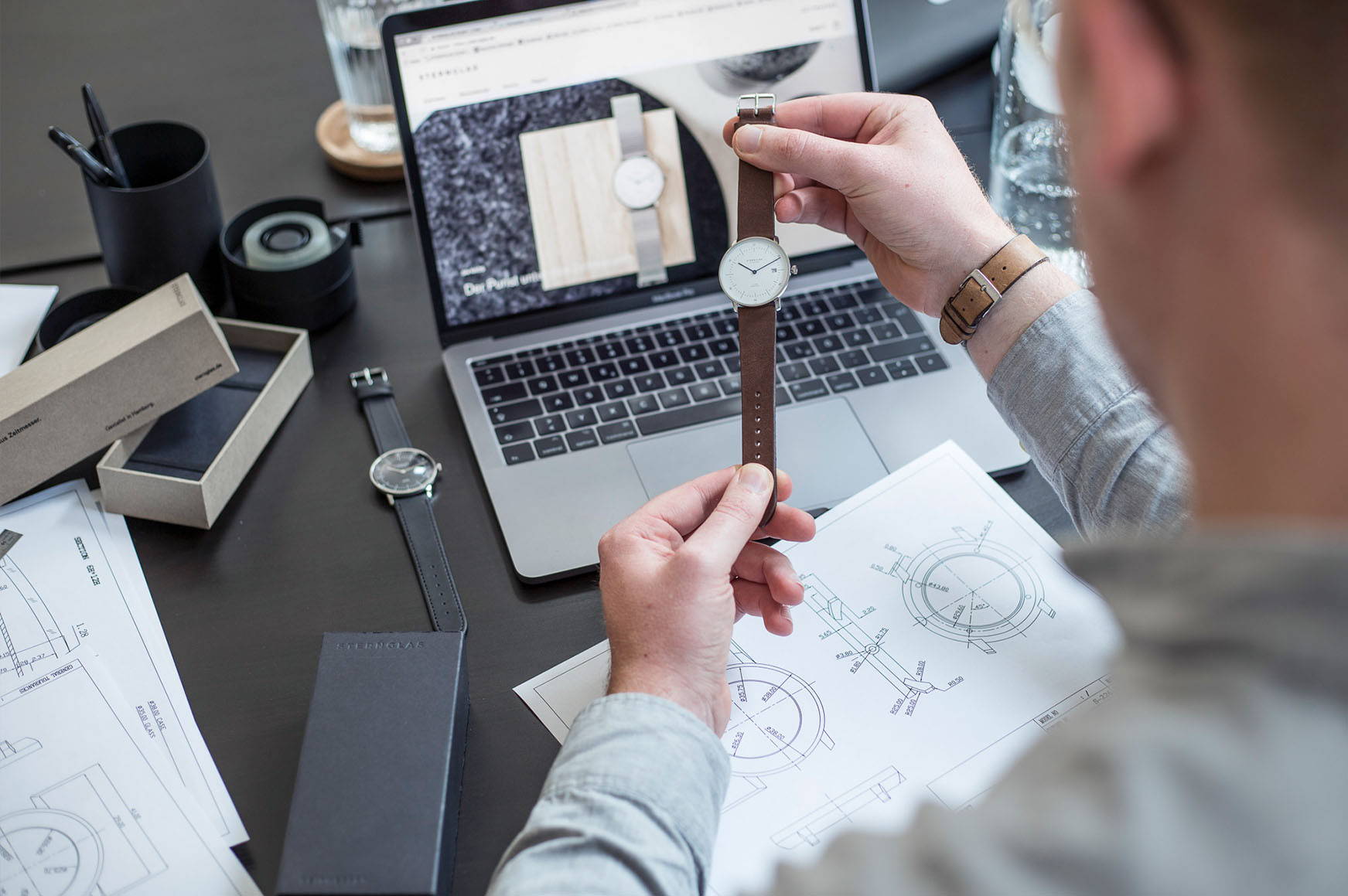 Founding - not as easy as it sounds?!
The first timepiece was enthusiastically received by our customers. The minimalistic and clear design met the expectations of many buyers. But after only a short time the development was very disappointing - many customers reported broken watch glasses!
Was this already the end of Sternglas?
The goal was always to produce consistent and high quality watches for everyone. So Dustin had to find a quick and, above all, a reliable solution and came up with sapphire glass. In terms of quality, hardness and durability, this was no comparison to mineral glass! The slight curvature of the sapphire crystal makes the durable watch glass even more resistant. And the replacement of mineral glass with sapphire glass paid off: the problems and scratches no longer occurred.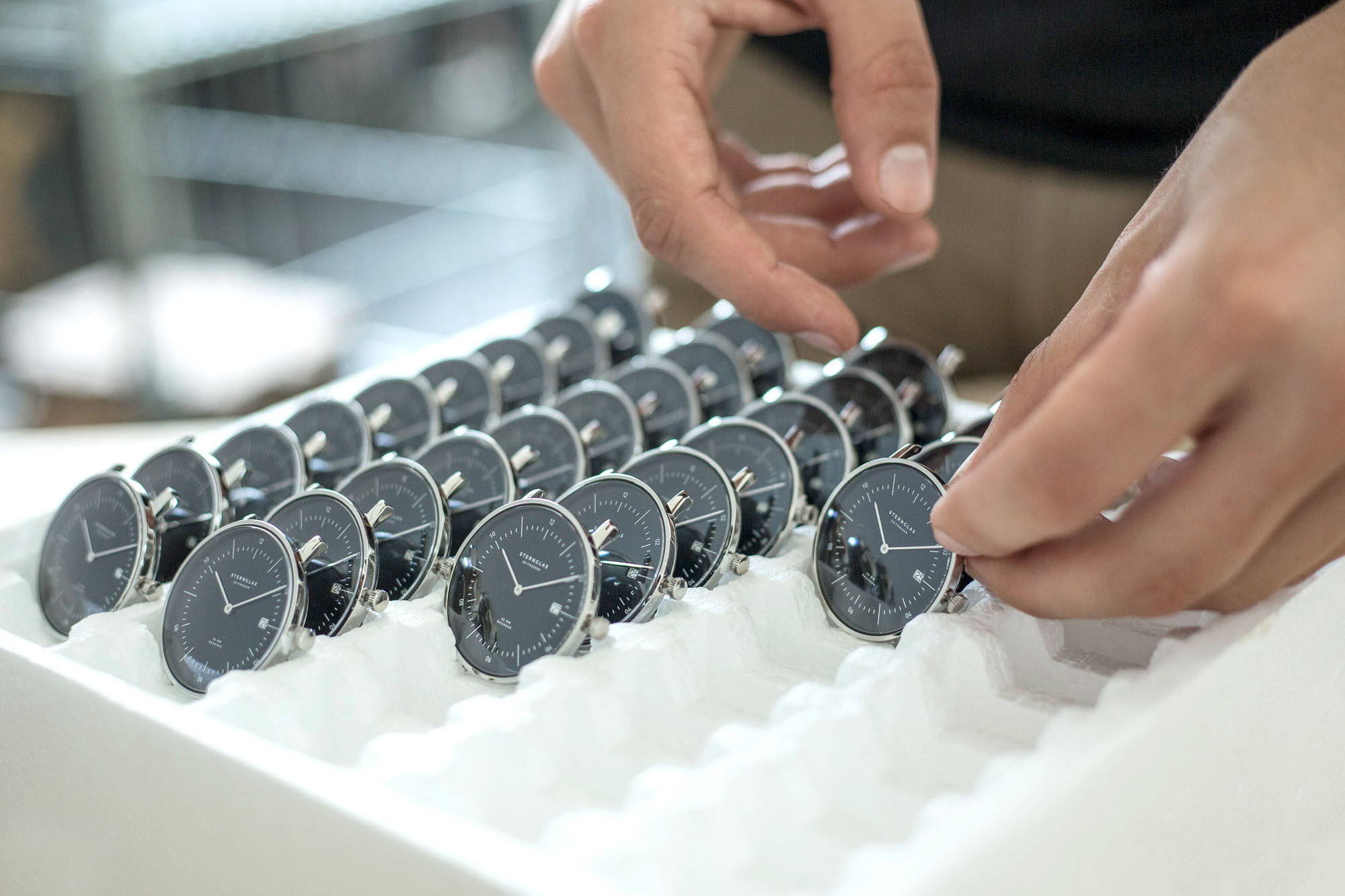 We want to have a frequent and interactive exchange with our Sternglas customers. This is the only way we could find out by means of our Facebook group and numerous surveys that you would like an automatic Sternglas watch. We wanted to fulfill this wish and proudly presented our first automatic Sternglas watch in January 2018, which - according to your feedback - was very well received by you!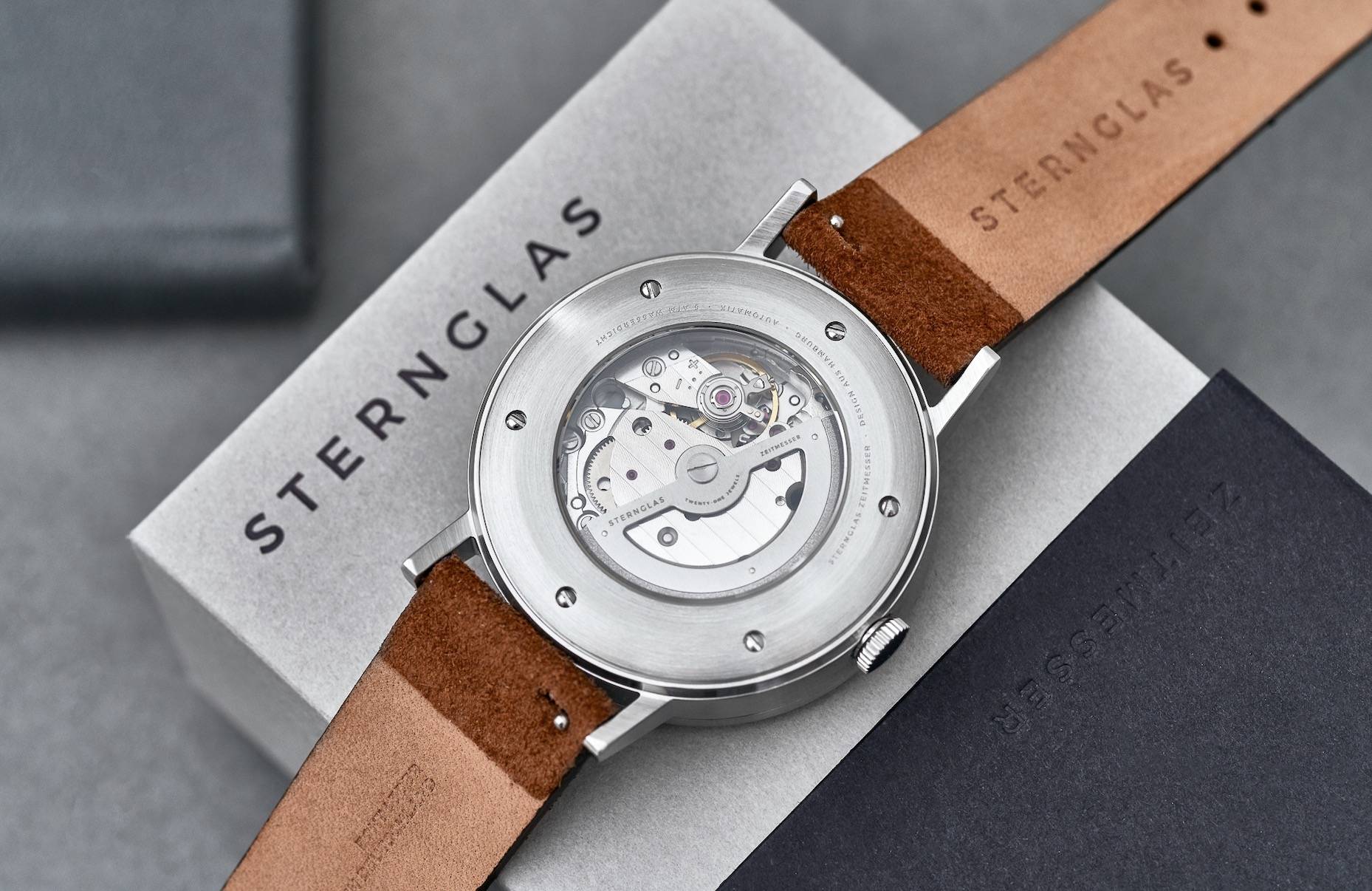 Launch of a complete STERNGLAS collection
Sternglas grows and grows, both in teams and on models. With growing manpower and motivation, we have made it possible to launch a whole collection of Sternglas watches in October 2018.
Consting aus:
Junis 34 (Quartz)

Junis 38 (Quartz)

Naos (Quartz)

Zirkel (Automatic)

Topograph (Automatic)


Many doubts accompanied us during this phase. Above all, we wanted to be an authentic brand with which our customers can identify, a brand which is credible and arouses genuine interest. Sternglas wearers should see their timepieces as faithful and reliable companions, both for everyday use and for special occasions.


Did you like the new models? And also important: Did they meet our goals mentioned above?
So we courageously sent out invitations to the launch event on 5th October in Hamburg, because of course 5 new models can't go uncelebrated. After all, it was a big step for Sternglas.
We wanted to show that we value our relationships with partners and customers and that we are a team that can be approached. The invitation to the launch event was accepted by many more people than we had expected - overwhelming. Finally, we had the chance to show the faces behind Sternglas and exchange ideas directly with the guests.
Together we rounded off the evening with plenty of drinks, good food and great music and were full of joy and relief about the positive feedback of the participants.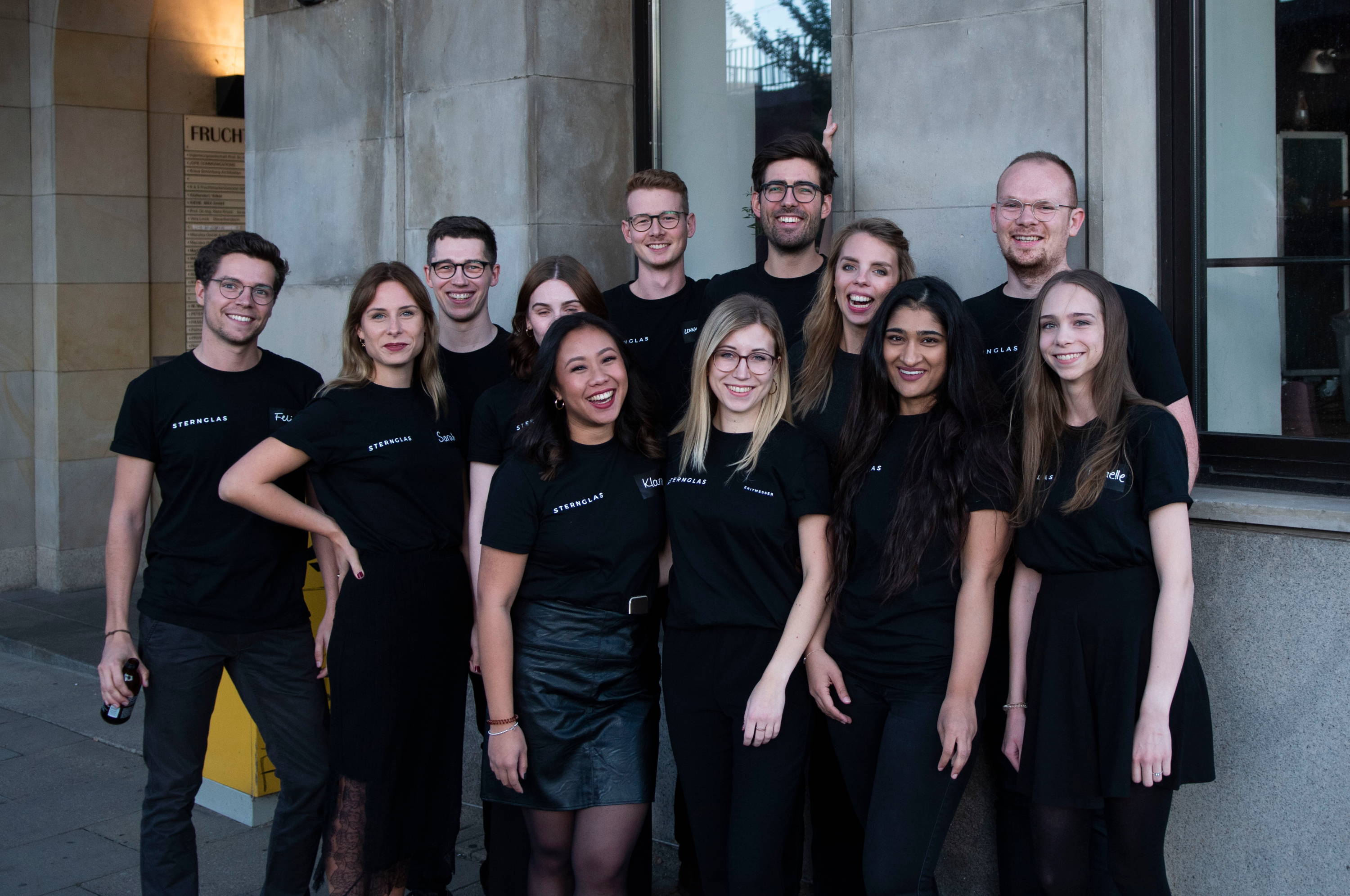 Besides the Naos quartz, also an automatic version?
The Naos – our most popular model. It describes the basic principles of the brand Sternglas: Highest standards without much bells and whistles. Honest, clear and to the point.
In February 2019 we started a second crowdfunding campaign at Indiegogo and presented our Naos Automatik. Also here the response was higher than anything we had expected. In only 6 hours we exceeded the financing target of 30.000 € and at the end of the campaign 643 supporters collected more than 163.000 €. Unbelievable!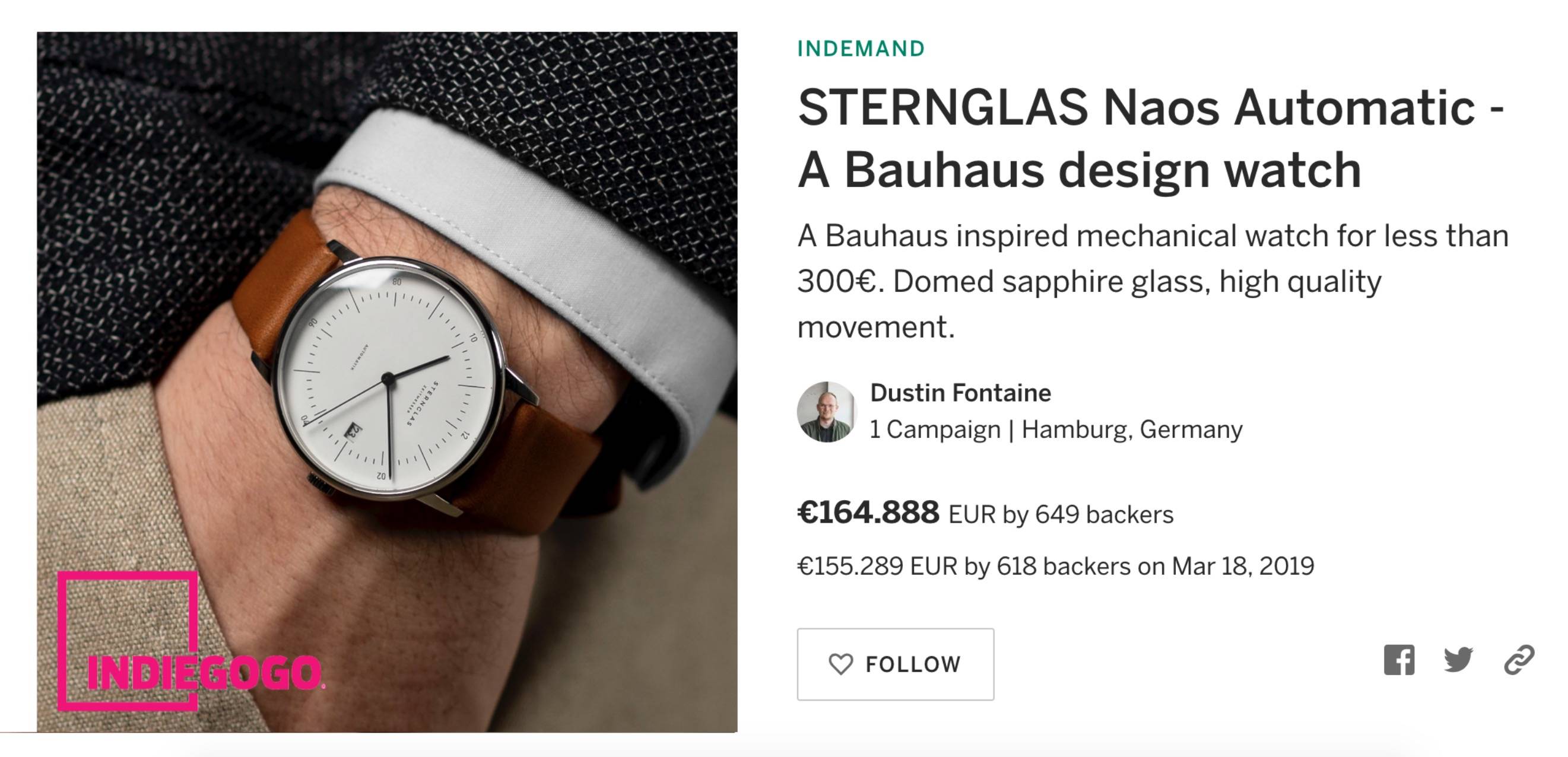 We are constantly trying to improve and optimize our timepieces so that you get the best quality and durability. This second campaign showed us once again that we are on the right track.
Sternglas has lived through so many experiences since our foundation and we are looking forward to many more milestones that we can experience with you!
---