An insight into our production
The creation of our timepieces actually begins on paper. Inspired by the philosophy, lines, language of form and timelessness of the Bauhaus movement of the 20th century, the ideas of each individual member of our small but experienced development team flow into the creation of a new model. Many, many sketches are created. We experiment with a wide range of materials, textures, colours and combinations and are getting closer and closer to the timepiece that meets our standards of aesthetics, quality and technical sophistication.
When searching for the individual components, we proceed carefully and responsibly. We have made it our business to work exclusively with the world's most renowned manufacturers with years of industry expertise. Because we as Sternglas do not see ourselves as a luxury brand, but as a quality brand. So we are not afraid to choose materials that clearly exceed the industry standard of our price range.
Once these components have been determined, we transfer our ideas into the digital realm. Together with our suppliers, we check whether our ideas can be turned into reality and develop the first graphic drawings of cases, dials and hands. In close consultation with our specialist partners and after countless correction loops, our ideas slowly take shape. From the first line to the first prototype it can take up to 4-6 months. When everything fits: Perfect! If not: we improve ourselves. Only when we think that you are satisfied are we satisfied.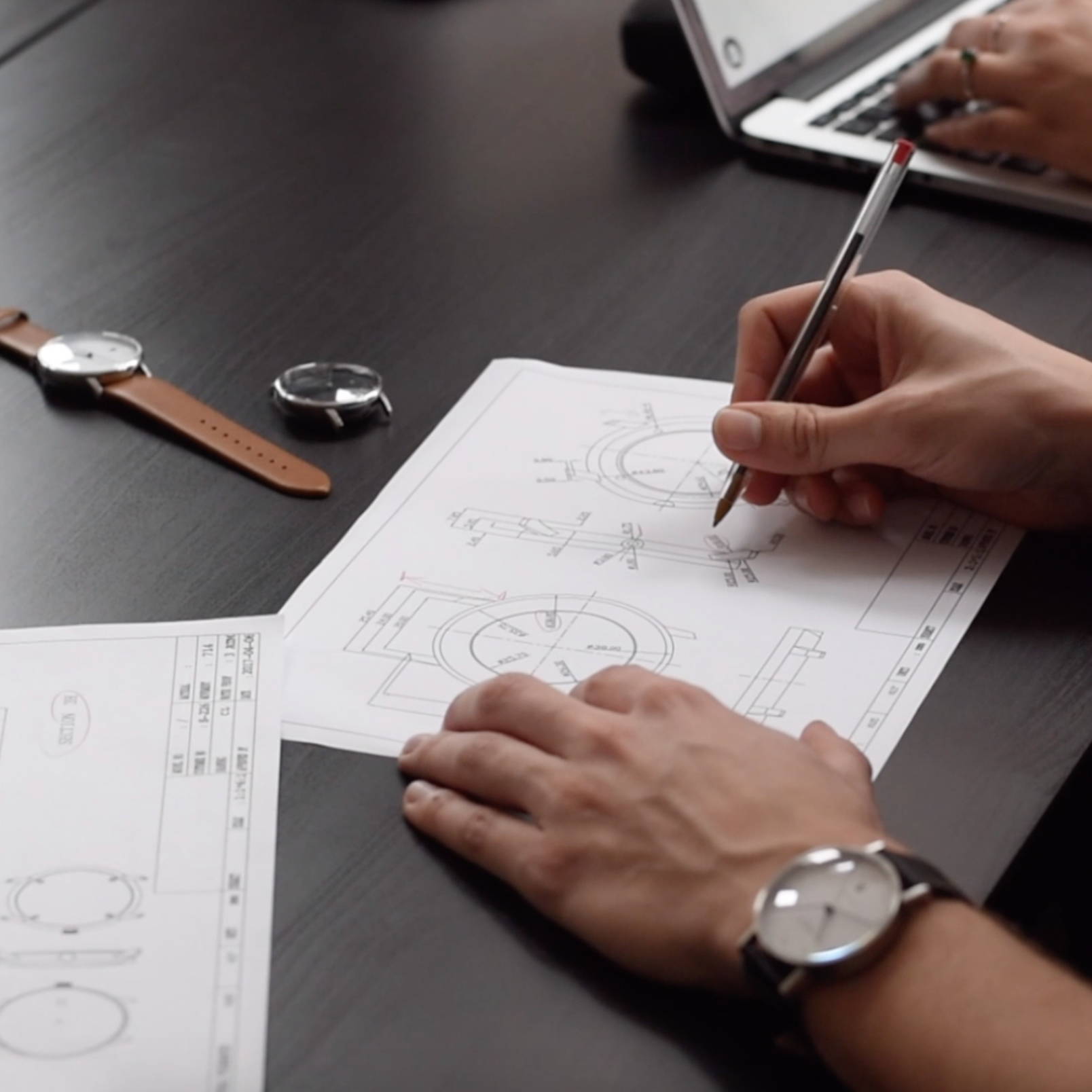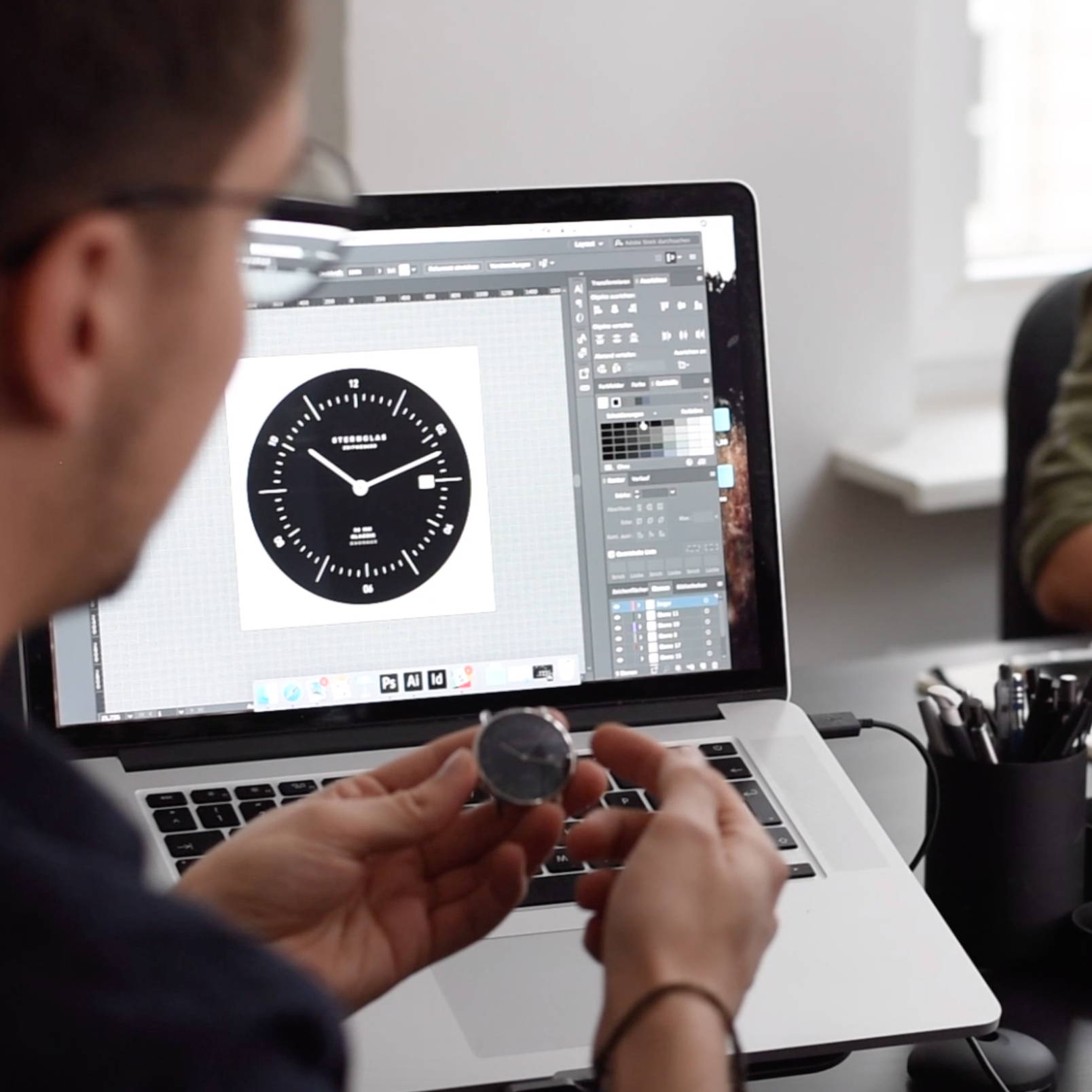 The heart of every timepiece is, of course, its movement. It determines the functionality and the design with 'complications' (this is how possible additional functions are called). We at Sternglas don't produce these ourselves (yet), but we work closely with two of the most renowned movement manufacturers to find the most suitable movement.
The heart of our Sternglas quartz watches and battery-powered timepieces is a movement from the Swiss manufacturer Ronda. The company Ronda stands on the worldwide watch market for good and fair work in connection with sophisticated movements. Ronda is known for reliable Swiss Made movements, which are manufactured with the highest precision and care. That's why we didn't have a hard time deciding to equip our quartz watches with this reliable movement.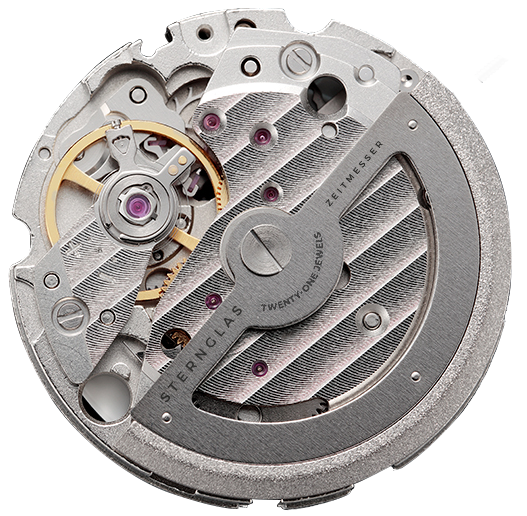 Our Sternglas automatic watches use movements of the Japanese manufacturer Miyota. With more than 1.8 million mechanical movements annually, Miyota is one of the world's largest manufacturers of automatic movements. The precise and reliable movements are considered equivalent to Swiss movements and have an excellent reputation.
Upon arrival of the movements, each one is tested several times for workmanship quality and accuracy. Since we do not manufacture the movements ourselves, but still maintain a high standard as a quality brand, we have set up internal guidelines that are significantly higher than those of the movement manufacturers. Only if it meets these criteria will it be used for installation and the rotor will be refined with our logo as a seal of high quality.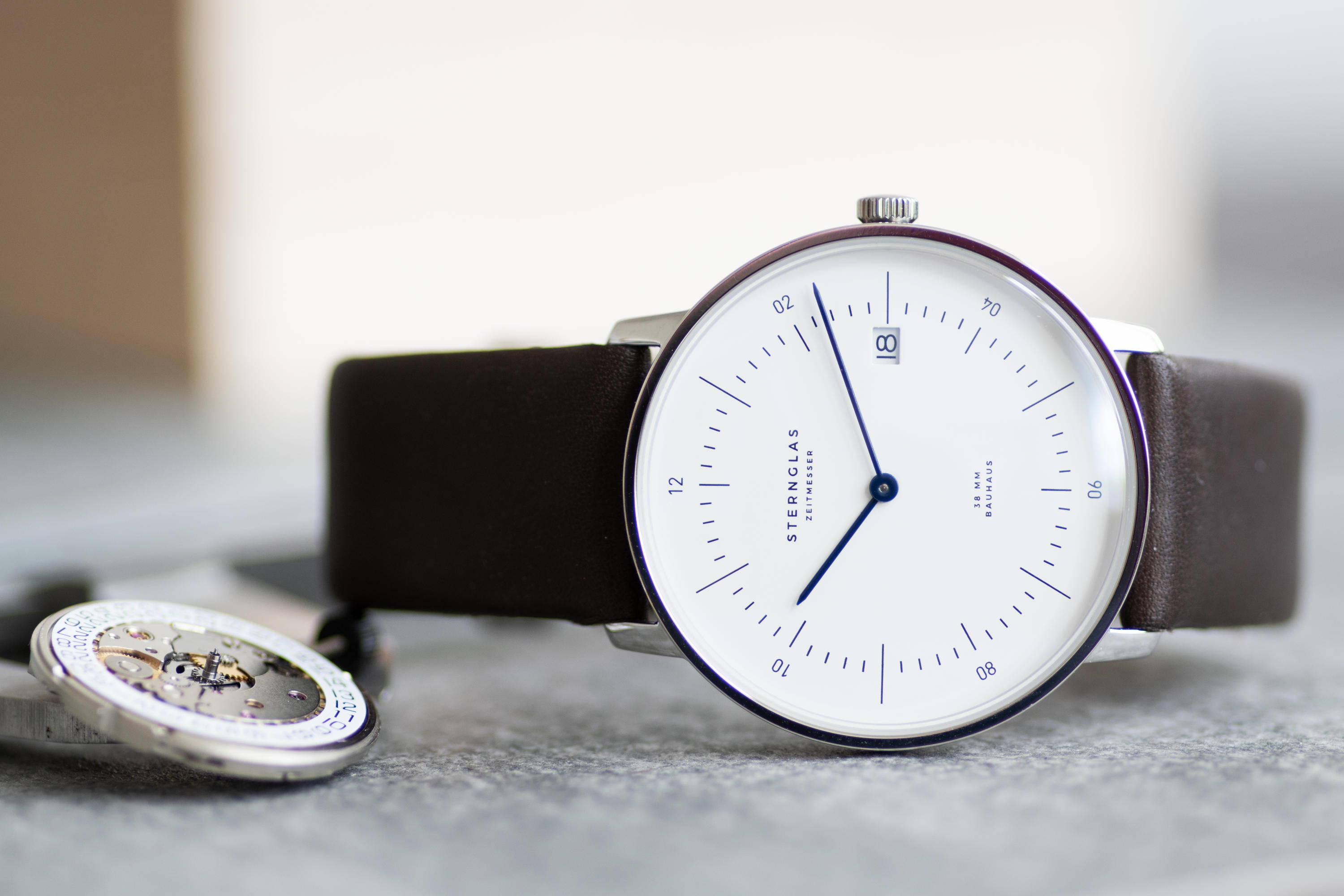 Depending on the model, our cases basically consist of two or three basic parts: the back, the middle part of the case and the bezel. They all have one thing in common: 316L stainless steel. And they all start with a large block. To ensure that this block of metal later becomes a robust and attractive watch case, it undergoes a multi-step punching, milling and polishing process.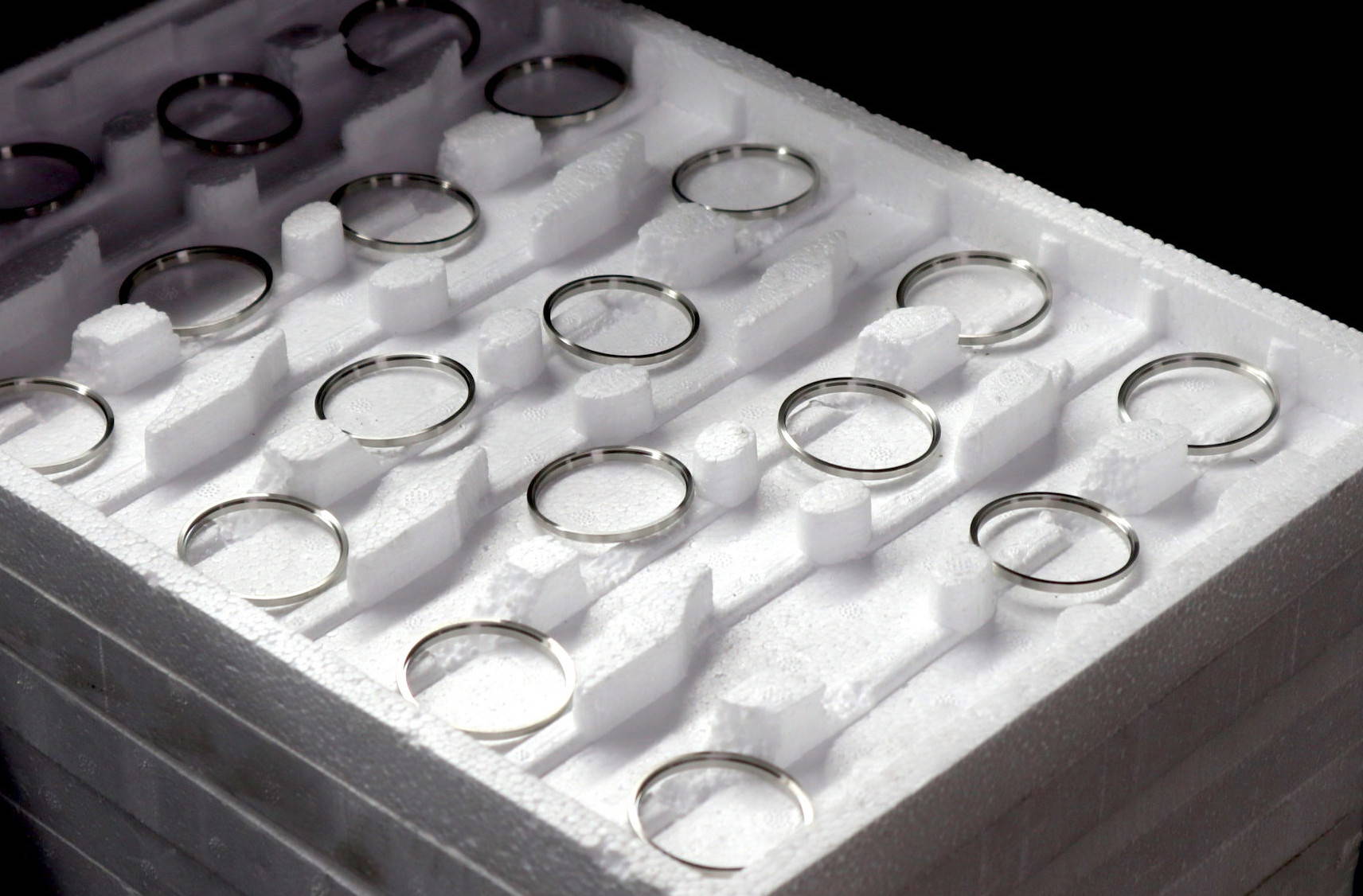 Based on the finished design, flat parts are stamped out of stainless steel using a press. These flat parts are then machined with milling tools by rotating around its own axis at high speed, thereby tracing the contour of the case parts to be produced and removing excess material. In the subsequent polishing process, the stainless steel housing parts are ground by hand and prepared for subsequent finishing. Depending on the design, this is done with a finishing brush or a so-called "buff" - a tool on which the stainless steel becomes so warm that the pores of the surface close. This creates the unique shine.
Our gold-coloured watches also have a PVD coating. In this process, the base material is vaporized by bombardment with laser beams. This vapor is deposited on the parts to be coated, where the desired layer is finally formed.
A special feature of our black housings, e.g. for the Topograph, is the DLC coating. This is a very resistant, diamond-like carbon coating. Its corrosion and wear determining properties are very close to those of diamonds and are characterised by excellent corrosion resistance, which even successfully resists aggressive substances such as acids, alkalis and solvents.
There are seals between the different parts. These are fundamental. Because our timepieces are waterproof up to 5 bar, both the crown and any pushers are sealed.
At the beginning of Sternglas, the timepieces were still equipped with mineral glass. It was quickly noticed, however, that this did not meet our quality standards at all, as it often broke and quickly showed scratches. Thus, mineral glass was quickly replaced by sapphire glass, which in terms of quality, hardness and durability is no comparison to mineral glass! Why?
Sapphire glass is considered the third hardest transparent material in the world - after diamond and moissanite. As a watch glass, it is particularly characterised by its scratch resistance and break resistance. As the name suggests, it is made of synthetic sapphire, which is made of molten aluminium oxide. A small piece of sapphire is melted in a chamber at temperatures of up to 2050 degrees so that it grows into a crystal bulb of approx. 30 to 40 mm in diameter and approx. 11 to 14 cm in length. This sapphire crystal is then cut into discs using diamond cutting discs. These small plates then go through a lengthy grinding and polishing process until finally transparent sapphire crystal plates with a shiny surface are created.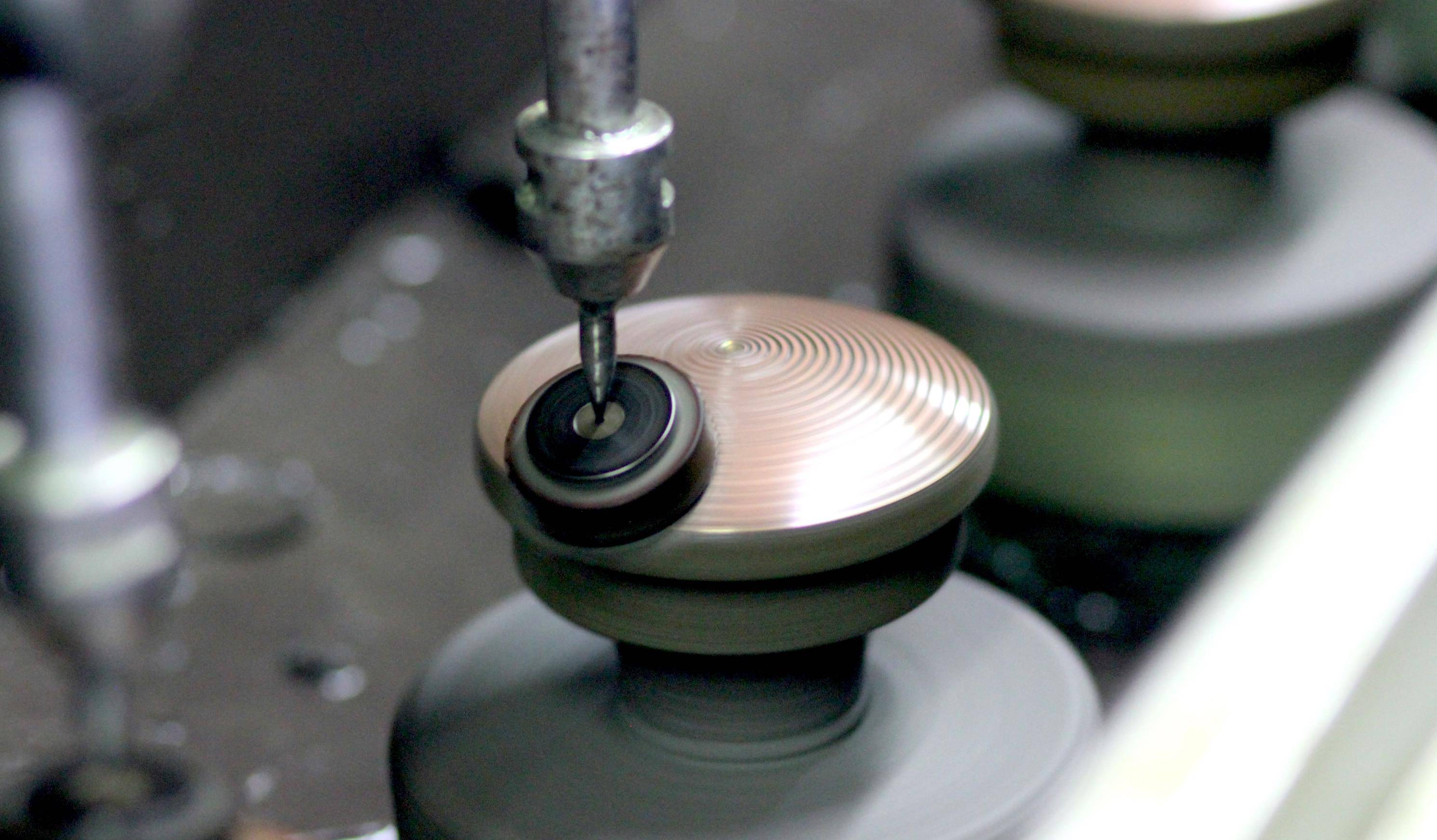 A special feature of Sternglas is the complex construction of a double curvature (inside unequal outside), which minimizes the optical distortion of the dial (magnifying glass effect) and makes it even more resistant. And if that's not enough, we've also double-coated each glass with an anti-reflective coating to reduce environmental reflections many times over. You should be able to enjoy the view of the dial without any restrictions. ;)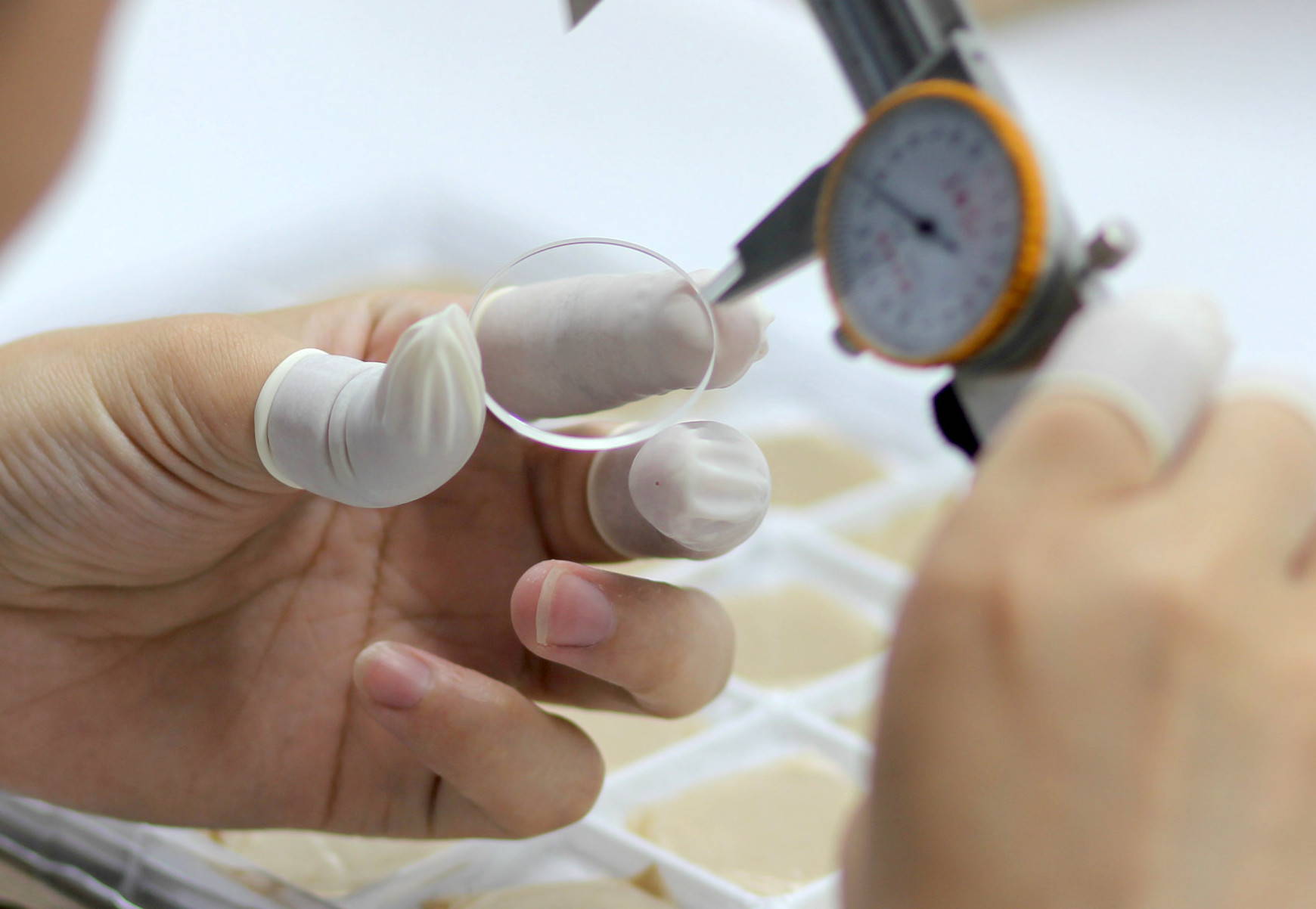 The dial is the first feature that attracts attention in a watch. It reflects the character of a watch and the brand itself and serves to express the individuality of the wearer. This makes the design and functionality of the dial all the more important. With Sternglas, the dial is kept minimalistically true to the Bauhaus style with a focus on the essential: chronometry.
However, in addition to optical design, technical sophistication is also essential in order to guarantee the longest possible service life of the watch and to fulfill the fundamental purposes of a timepiece. And this is anything but simple, so that the creation of each dial is only mastered by a few highly specialized manufacturers.
We use high-quality brass as the basis for the production of our dials. Due to its durability and strength, this basic material has already proven itself in numerous industries. In order to create a finished blade from brass, we use a traditional method that has been tried and tested for decades. The base plate is first punched out of a carefully selected brass sheet. Subsequently, the surface is primed and prepared for the actual "printing". This is done using the tampon technique. The tampon is a soft, rounded cylinder. It is soft and highly flexible and therefore ideal for printing the fine indices, ornaments and inscriptions even on uneven primers. It picks up the ink from the engraved recesses of the so-called "cliché" (a kind of stamp shape) and transfers it to the dial surface with high precision. Finally, the reverse side of the dial is provided with fine feet, which later serve as anchors in the movement. A final check to see if everything meets the specifications – that's it.
Special attention is paid to the hands of each timepiece. They give it character and, by the way, also serve the most important function: the time display. From classic, to blued, to angular and luminescent - as diverse as the possibilities are, so individual are the manufacturing processes.
In most cases, however, the starting material is metal. Depending on the power of the movement, brass or aluminium. In a first step, the gaps are stamped out of a 0.1 to 0.15 mm thick metal band. This sounds brutal, but on the contrary it takes place with the highest precision. For each pointer shape, a necessary punching tool must be developed with painstaking attention to detail. In a further step, a hole is "drawn" into the middle of the head of the hour and minute hands by so-called deep drawing. The metal is virtually stretched so that a guide tube - the so-called lining - is created, which later serves to hold the hand to the movement. This is worked so precisely that the hands run exactly parallel to the dial.
Depending on the material, the same can also be done with the second hand or alternatively a socket is riveted on as the top holder and fastened. The hands are then suitably prepared for refinement. Once again, extreme accuracy is essential. The varnish must be applied so precisely and evenly that the holding holes are finally cleared and tolerances in the thousandth range are maintained. To make this possible, precise checks are carried out throughout the entire process and after each work step. Only when each pointer complies with the strict specifications is it cut out by hand, ground and prepared for assembly.
We purchase our leather straps exclusively from german manufacturers in the Bavarian Forest, which have always been family-owned and are now among the last of their kind. The necessary calf and cow leather comes from carefully selected German and Italian farms. In order to preserve the natural feel, we work primarily with tanned straps instead of lacquered ones. These are given the desired colour through a complex tanning process with various influencing factors such as water hardness and external temperature. The tanneries are already in close contact with our manufacturers - in some cases even in family groups. With a trained eye and great care, only the best and flawless leathers are selected for processing. The guarantee for the consistently high quality is due to the high professional competence and many years of experience of the manufactory staff. Some of them have been doing their craft for over thirty years and use traditional and proven methods, machines and rules of bag making as they were used in the 20th century. Whether semi-remborded (the upper leather is drawn to the lower edge of the inner leather and sealed there) or provided with a cut edge (cut and sealed in tape form) - painstaking manual work, sometimes involving more than 70 steps, makes each individual strap unique.
In addition, all our straps are equipped with a quick-change system. This saves you the trip to the watchmaker, because it makes it possible to change the strap of your timepiece within seconds and completely without tools. Quite uncomplicated and comfortable. Just as you know it from Sternglas.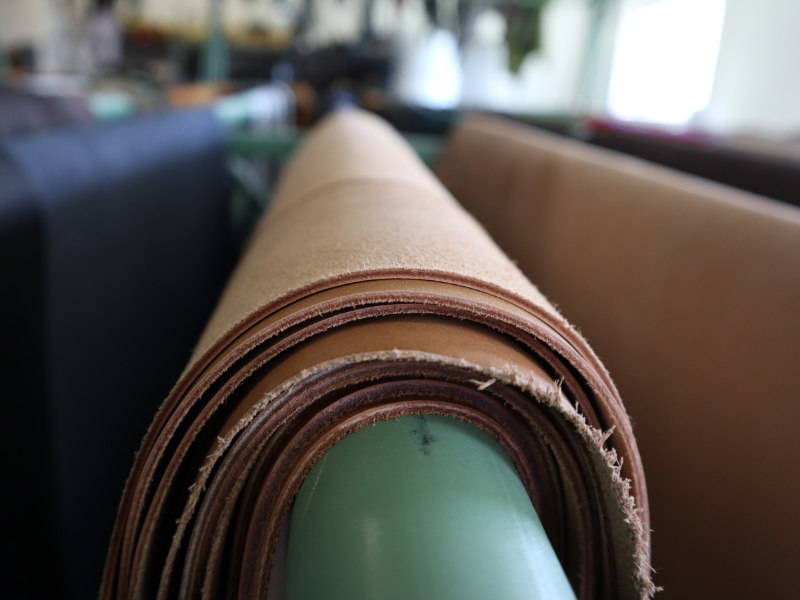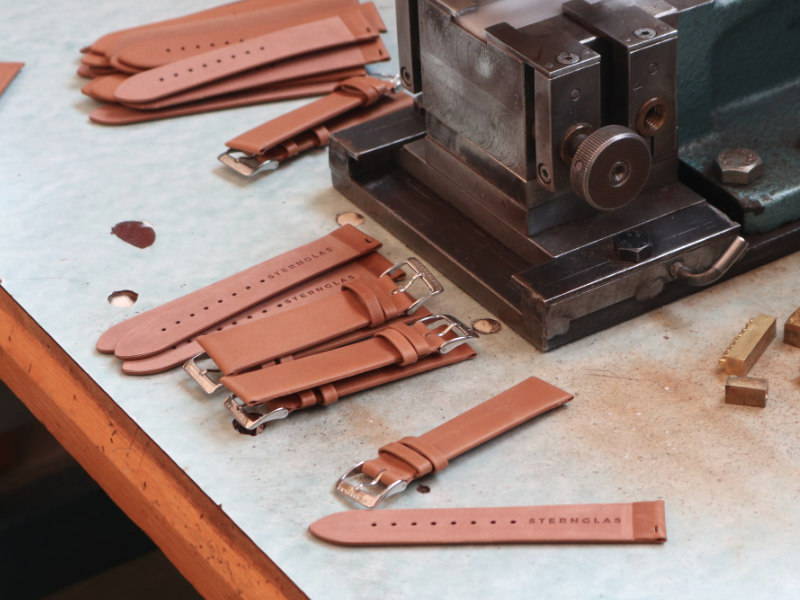 The case parts were assembled after a long process and the bracelets were manufactured in numerous colors. Both are now packed and sent to Sternglas in Hamburg to find their way to you. Here we assemble the case and bracelet to a fully-fledged star glass timepiece for you. Every watch goes through the last and final quality check. Is the case flawlessly finished? Are the sapphire crystals flawless? And are the bracelets of good quality? Yes? Then it's time. We pack it carefully and safely and send it to you on the journey.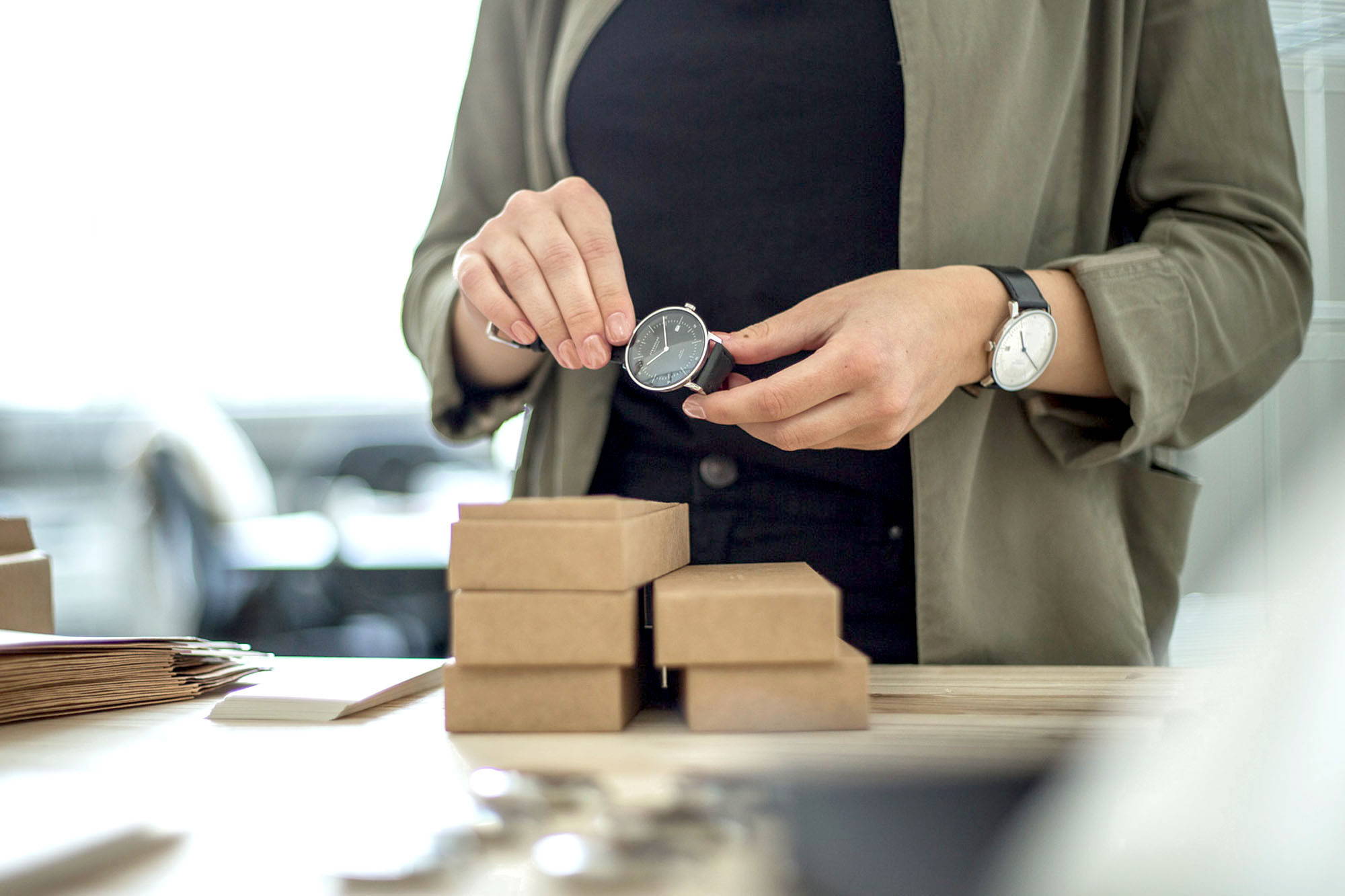 At all stages of production, we attach great importance to experienced employees and carefully selected materials. Our products are individually tested at each stage to avoid mistakes. Our own demands are our incentive for products of the best possible quality, so that your timepiece will give you pleasure for a long time to come.
That is why we rely on our Sternglas timepieces and offer you a 24-month guarantee on your watch.
Nevertheless, not everything runs smoothly for us. Should you ever have any problems, we will grant you a free repair or a free exchange of the timepiece for an equivalent item. This exists in addition to the legal warranties. The two-year warranty is granted by us from the date of purchase.